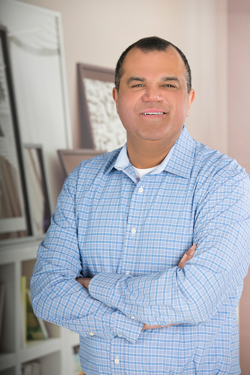 Riz Gilani
2009–2018 Top Producer, Awarded by the Chicago Association of Realtors
As founder of the RG Group at Dream Town, Riz brings to the table a wealth of real estate experience coupled with a great knowledge of Chicago's various neighborhoods. Shortly after graduating college in Texas, Riz agreed to move to Chicago on a friend's suggestion, even though he had never been to the city previously. Things couldn't have worked out more perfectly and Riz has now called Chicago home for over twenty years.
After working in and around the Chicago real estate industry for many years, transitioning to a career in residential sales in late 2005 was not only a natural progression for Riz, but also a great fit. In 2006, his first full year in the business, Riz was recognized for his sales volume by his prior brokerage. In 2009, he was designated as a "Top Producer" by the Chicago Association of Realtors, and has been in the top 10% of Chicagoland Realtors ever since.
Riz has lived in several different areas in Chicago and has a first-hand knowledge of the uniqueness and diversity of the city's many great neighborhoods. Riz combines his expertise of the city and his sales success with a keen ability to relate to his clients. It's this combination that allows Riz to be a truly great Realtor. Riz is extremely focused on providing unrivaled customer service to his clients. Day or night, he is truly available to his clients, not just during a transaction, but long after.
Riz's business runs the gamut from single-unit investors to high-end luxury buyers and sellers. Still, he holds a special affinity for first-time buyers. Riz loves walking a first-time buyer through every step of the complex process of becoming a home owner. Seeing the smile on a new home owner's face after closing is truly a rewarding end to a long journey. Riz maintains a very loyal client base and over the last year, over 90% of his business was from prior clients and their referrals. He truly appreciates the faith his clients put in him and treats all referrals with the utmost level of service.
Riz resides on the border of North Center and Roscoe Village, two of Chicago's most vibrant neighborhoods. In his free time, he loves to cook and also enjoys dining out at Chicago's many amazing restaurants. If there's a new restaurant in his neighborhood, Riz is sure to be one of the first to try it out.
---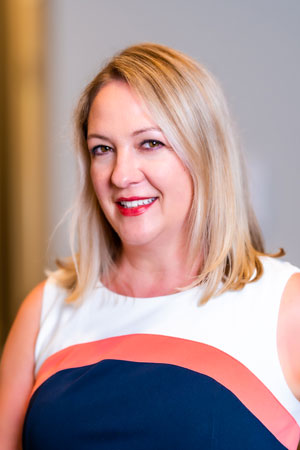 Amy Davis
As a resident of the Chicagoland area for over 18 years, Amy is intimately familiar with many of the city's unique neighborhoods and surrounding suburbs. Amy has called Hyde Park, Lincoln Park, and Uptown in Chicago home for many years, and currently lives in Mount Prospect. A native of Ohio, Amy attended The University of Cincinnati and received a bachelor's degree in fashion design.
After many years working in the fashion industry, a transition into real estate seemed like a natural fit. The process of buying and renovating her first property got her hooked on the finer points of real estate, and also provided a creative outlet for her design training. She loves updating her home, whether taking on a small weekend painting project or a major remodel. Amy draws on her design background to suggest changes that can transform homes in need of a little TLC into comfortable, functional spaces.
Amy's attention to detail is unparalleled. Her ability to problem-solve, multi-task, and navigate the complexities of real estate deals makes her an excellent advocate and realtor. She truly enjoys guiding her clients' step-by-step through the buying and selling process, and providing them with the market knowledge and industry tools necessary to make informed decisions. As a member of the top producing RG Group for the past 6 years, Amy has assisted with hundreds of real estate transactions. She loves working in a team environment with other knowledgeable, dedicated brokers.
In her downtime, Amy is usually working on or planning her next home improvement project, spending time outdoors with her family, or volunteering at her kids' school. If you are in the market to buy, sell, rent, or invest Amy is ready to help. Give her a call!
---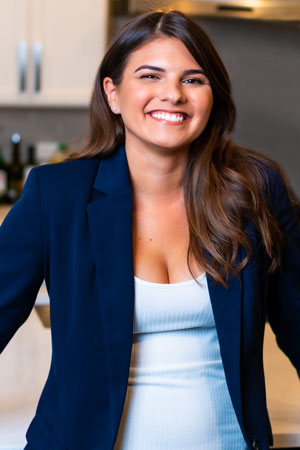 Tessa Kamberos
As the daughter of a contractor and the sister of a mortgage lender, becoming a real estate broker was a natural progression for Tessa Kamberos. She brings a wealth of knowledge to her work as a broker including her own background in marketing and her experiences as a property manager. Her degree in Advertising and Public Relations from Loyola University Chicago has provided her with a sharp sense of how to market a property listing. She specializes in residential real estate and has a particular understanding of rehab properties, as well as how to gain return on investment with home improvements.
When it comes to guiding a transaction through the process, Tessa prides herself on her efficiency, honesty, and dedication to serving her clients' best interests. She tries to bring a fresh perspective to the table and is not shy about having difficult conversations. She works hard to answer every question her clients have.
Tessa is especially grateful for the opportunities she has at Dream Town: "The support we receive as brokers is outstanding, and the technology we have access to is unrivaled. I could not ask for a better organization to grow alongside."
Tessa grew up in Palos Hills, a south suburb of Chicago. She currently lives in Lincoln Park and has a comprehensive knowledge of all the area has to offer, including the lakefront, running trails, parks, restaurants, nightlife, and more. She enjoys playing volleyball at North Avenue Beach in the summer and snowboarding in the winter.
---
---
---